Mention 'mobile casinos' to some people, and they might imagine a group of shysters travelling from town to town and tricking people out of their money!
While such things no doubt exist, what were, of course, taking about is those online casinos which can be played via a mobile device such as an iPhone.
If you don't know too much about this exciting new phenomenon, or if you didn't even know that there was such a thing as casino on mobile at all, this section is for you.
Modern mobile casino gambling
The first mobile casino games were fairly simple affairs and often were Free to Play (F2P) games which people just played for their amusement and with no winnings.
These games were often downloadable apps and continued as the Smartphone revolution continued to snowball from about 2009 onwards.
Soon, any casino worth its salt couldn't fail to ignore casino mobile any more, and as technologies improved, it soon became clear that mobile gaming is here to stay.
Essentially, mobile gaming is the same as on the desktop and includes tablets as well as smartphones – and that goes for winnings too, with lucky players having taken home literally millions in recent times, simply after playing in between preparing the dinner or commuting to work!
We don't have a crystal ball and so can't look into the future of course, but it seems certain that mobile casino gaming is here to stay, and may even become the dominant or even sole method.
Which is all good news of course, but it also means there is quite a bit of information which needs to be considered, so you're properly forewarned and forearmed before playing.
There are various platforms out there, different qualities of mobile gaming experience, as well as a plethora of bonus types like Free Spins and even including mobile casino no deposit.
So read on, and we'll explain a little bit about the wonderful world of mobile gaming.
Mobile casino games on Android, iOS and Windows Phone
'Mobile' of course can mean different things to different people, and that certainly goes for the online casino mobile world.
For a start, there are different platforms, which can be broadly divided into iOS (i.e.,. iPhone and iPad) Windows Phone (Microsoft's own smartphone) and Android (all the rest) categories.
It's a well-known fact that you should never ask another person to recommend which phone to get – because they will simply advise you to purchase whatever they have for fear of looking foolish if they had bought a sub-standard product.
In any case, nowadays, whatever device you use, at the best mobile casino, it will be represented, and the experience will be the same whatever technology you have!
Top rated mobile casinos
All of this raises a very important question, namely what makes a good mobile casino?
Essentially the same factors that apply to the desktop version apply to mobile gaming sites – at the time of writing there are no mobile-only casino site or developer, though some tend to lean more towards mobile gaming than others.
A mobile phone casino should, therefore, be secure, have a well-stocked selection of games from a reputable supplier (such as NetEnt's Touch range).
Special casino bonuses for mobile users
They should also have a good Welcome Bonus, including a mobile casino bonus, which can be specific to mobile, for instance as Free Spins on a given slot or any bonus which is not available to desktop players.
A bonus will usually just come in the form of free money which you can get upon signing up and depositing, though this usually comes with wagering requirements attached.
Mobile casino Free Spins should also be on a game which is worth playing, both regarding gaming experience and potential wins, and you should get a decent amount of Free Spins (10, 20, 30+ and sometimes as many as 250 is normal).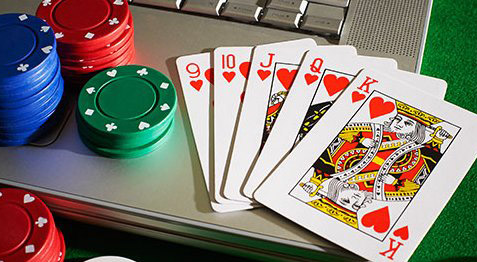 Free spins offers at mobile casinos
There is one other important consideration when choosing a mobile casino.
Sometimes you'll find a no deposit mobile casino. This is exactly what it sounds like – you can play at a mobile casino using Free Spins in particular, yet you don't need to have made a deposit.
In other words, you just sign up to an account, and then you can claim your mobile casino free bonus, be it Free Spins or another type – and any winnings you might pick up will be yours to keep!
In general, bookmark this page and be sure to check back regularly, as you can rest assured that as soon as we have any news on new mobile casinos, Free Spins, other bonuses which suit both mobile play and the desktop big brother, new games for mobile, hints and tips and a whole lot more.