Choosing a casino to play at can be quite a difficult process. There are many questions that need to be answered before you make a final decision. What games are on offer? What sort of bonuses can you expect to receive when you sign up or even when you've been playing for a while? And how safe are you when you play or transfer money? Luckily, we're here to help you out.
Our thorough reviews of online casinos take into account everything you need to consider when you're choosing where to play for big wins. We research every casino we promote in depth, taking note of all the requirements on our list and delivering high-quality reviews of our partners, noting their strengths and weaknesses. This means that when you're deciding on a casino, all you have to do is read the relevant online casino review, and all will be well.
So what do we look for when we want to learn more about casinos online? Every operator is different, of course, but there's a set number of features that every top casino should have. But what are they?
Top online casinos
As we say, there's a list of points that we look for when we check casino reviews. A top casino has an easy-to-navigate homepage that lists everything you might need, with games, bonus offers, and fine print all readily accessible either on the first page or as soon as you log in.
When you're playing at a casino online, you also want to know what software supplier provides the casino's slots. If you find any games from one of the big names, like Net Entertainment, Microgaming, or Playtech, or a smaller, up-and-coming developer like Yggdrasil, you can be pretty sure that you're in safe hands, as all of these providers ensure the fairness of their slots, and any attempts to tamper with the code by casinos is seriously frowned upon.
The range of games, as well as the supplier, is also important. In our online casino reviews, we make sure to tell you just what kind of slots and casino games you can expect to play at the casino. Ideally, you should be able to find a minimum of about 300 games, which gives you a wide range to choose from. This should include newer 3D slots, classic fruit machines, and at least one or two progressive jackpot slots, as well as a few table games like roulette, or video poker games, just for some variety. Of course, the more, the merrier, so if there's extra stuff on offer, all the better.
We also make sure that you get the best bonus available. If you look through our online casino list, you'll notice that every casino has a welcome bonus of sorts, whether it be free bonus money or free spins. Often, it's a Welcome Package, which will give you bonuses for your first 3 or even 4 deposits. There are also terms and conditions, like wagering requirements, which you will also need to know about, so we'll tell you about those in addition to the bonus itself.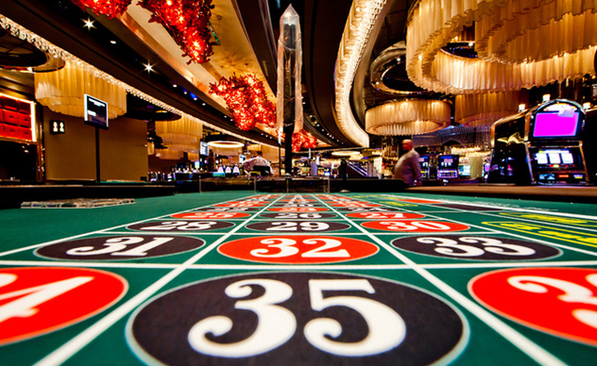 Practical Online Casinos
But it's not all fun and games (literally): how will you make a deposit to collect your bonus? What sort of guarantees do you have? And who can you speak to if something goes wrong?
For this, we take a look at the casinos' online security protocols, or, simply put, what sort of protections they offer you in terms of their encryption technology, their certification, and their auditors. While it sounds dry and dull, it's important to think about which country the casino is licensed in. If you're playing at a Malta-licensed casino, you can rest assured that you're safe. Malta has some of the strictest licensing requirements, including strict encryption protocols and guarantees on all player deposits, so your money and data will be safe and secure.
We also look at the available payment methods in our casino reviews. Some offer more methods than others, but generally, if you don't want to pay with your credit card and incur the inevitable processing fees, we'll show you how you can make payment with some other method, including e-wallets, prepaid cards, or bank transfers.
Finally, if you need help or want to have a question about a casino answered, we'll let you know how to contact the casino, whether it be through live chat, email, or a call-back phone service. We test these services for ourselves, so you can be sure that you're getting real feedback on this all.
Only the best online casino websites are reviewed by us
We don't do bad casinos. Every casino you see in our list of online casinos is thoroughly vetted by us. We will point out both good and bad points, so you needn't worry about getting into trouble with an unscrupulous operator.
So, if you're ready to get going, try it out for yourself now. All you have to do to start playing at an online casino, forearmed and wholly clued in on what to expect, is to click on an online casino review, have a look through it, and if it sounds good, click on the link in the review to visit the casino and start playing straightaway. Happy spinning!